We're proud to announce our fifth release after two hard months of work.
Besides many minor improvements, we have full support for localization and background music on the boards and the escape from lava minigame.
This release is not just a regular release, because this release marks the first anniversary of the project and I dare to say that we have made a lot of progress in this one year. Take a look on the picture below and see for yourself ;)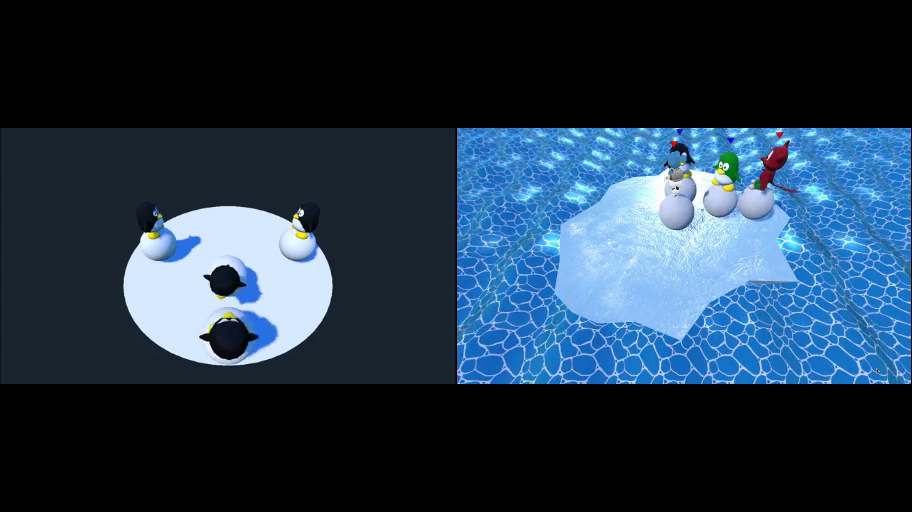 And this is only a single minigame! We've had many improvements to the boards and the menus as well.
Before I'll give you the changelog, I wan't to thank all contributors for their help to create this enormous achievement, this project wouldn't be where it is today without your support.
At last, here is the full changelog of this release:
New features
Support for localization in the minigame information screen
Support for localization in minigame descriptions
Translated minigames
Improved the API for board events (green spaces)
Add music to:

The test and KDEValley boards
The Escape from lava minigame
Improved / Changed
Fix French language not selectable
Fixed the position of the minigame information screen to cover the full window
Improved icon quality
Fixed a bug that caused the cake icon on cake spots to disappear
Fixed a crash when player landed on a trap
Fixed a bug that caused the shop not to open when landing directly on it
The characters in the knock off minigame now face the direction they are walking
Made the options menu accessible from the pause menu look like in the main menu
Improved the controller navigation in the options
The characters in the harvest food minigame no longer spawn in the air
Fixed the black outline on the green tux texture
Fixed the descriptions in the main menu back buttons
Files
super-tux-party-linux-64.zip
185 MB
Version v0.5
Aug 02, 2019
super-tux-party-osx-64.zip
197 MB
Version v0.5
Aug 02, 2019
super-tux-party-windows-64.zip
184 MB
Version v0.5
Aug 02, 2019
super-tux-party-sources.zip
210 MB
Version v0.5
Aug 02, 2019